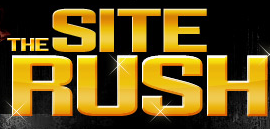 Currently Trending Themes
Many folks use WordPress to create and manage their blogs. But WordPress is not just good for blogs. You can create fully-fledged websites (e.g. business, retail, …) with WordPress without any major issues. Better yet, WordPress makes things so easy that you can buy a domain, set up your content, and sell your site in a fairly short period of time.
Building up assets and selling properties are nothing new in this era. Folks have been doing it in the real estate business for years. Real estate pros buy a regular place. They build it up and sell it for big profits. You can do the same with your WordPress site. Site Rush is a course that is designed to specifically show you how to flip your WordPress sites fast and make some cash in the process.
Creating a comprehensive niche website can take a lot of time and effort, but that's not how the pros do it. Many pros claim that they work so hard, and that is why they are successful. In truth, these guys know how to take shortcuts and do more with less. Site Rush shows you the tools that you can use to:
choose the right domain for your site
optimize your sites for search engines
optimize your content
create websites fast
You also learn where to look for content and how to come up with your own. So what makes Site Rush different from other courses available on this topic? It's pragmatic. This is not just one of those courses that doesn't show you how to get things done. It actually shows you practical ways of flipping sites left and right.
Verdict: 4.5/5. Overall, if you are looking to get into the business of Internet real estate, you can learn a lot from Site Rush. Site Rush teaches you how to flip sites fast and sell them for a fortune on sites such as SitePoint. I strongly encourage you to visit SitePoint.com to get an idea what sites are selling well. And if others can do it, you can do it as well.