If you have been involved in the blogging world, you are probably familiar with the importance of tracking your blog's stats. So what do I mean by blog stats? The number of visitors you get everyday, the hits, the browser type these folks use, their surfing habits and more. Sure. You can get all this with Google Analytics (GA), but wouldn't it be nice if you could access these info right on your WordPress blog, without having to log on to Analytics every single hour?
Currently Trending Themes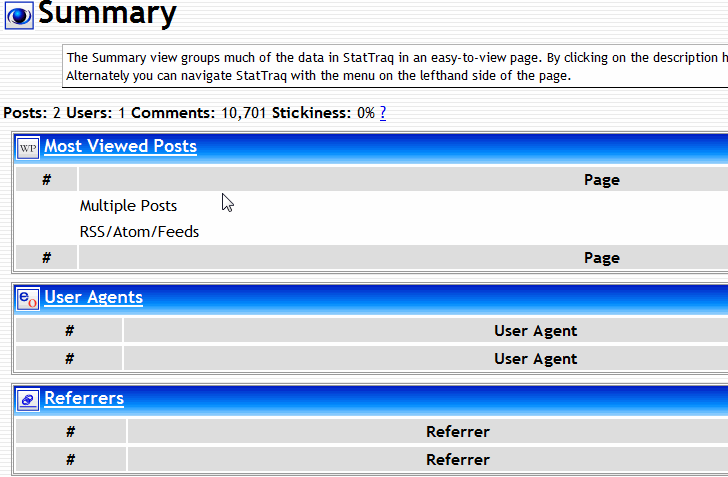 Stattraq allows you to keep track of everything that goes on your blog. You get the following information from Stattraq:
Hit Counter: shows you the number of hits and your hits trend over a specific period of time.
User Counter: Stattraq can track the number of visitors who come to your blog by putting a cookie on their computers.
Page Views: shows you how many times your pages are viewed and for how long
Browser: shows you the browsers used by your visitors.
Referrer: shows you who has referred folks to your blog. In other words, where traffic is coming from.
Search Terms: shows you what search terms have brought folks to your site.
SE Saturation: shows you how many of your pages are indexed on major search engines.
IP Addresses: shows the IP addresses of folks who have visited your site.
Stattraq is not a super Analytics software, but it gets the job done. The software is for free, and it's easy to install (you can get it here). But here is the catch. You should still use your Google analytics for more comprehensive analysis, but you shouldn't have to check it on a daily basis if you use Stattraq.