We have seen many bloggers and portal owners who do not link to other sites even when they use their information. This approach is not only wrong and unethical, it does not make a good impression on their audience. Many webmasters assume that if they link to other sites, they are going to lose their search engine rankings. That can't be further from truth. Let's not forget that you can always nofollow your external links to sites you do not want to give full credit to: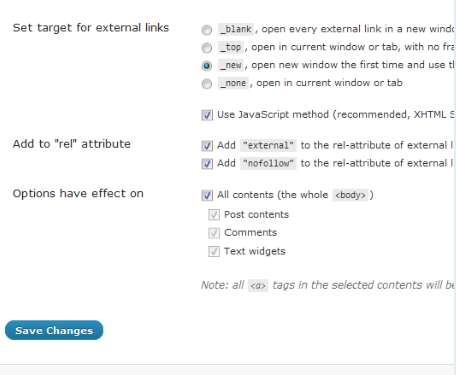 WP External Links is a cool plugin that gives you more control over your outgoing links. It lets you define their behavior and looks. Want your links to always open in a new window? Just use the _blank option. It has a few other options as well. While I don't recommend adding nofollow to all external links on your website, that option is available to you. You can choose to apply this plugin's effects to just parts of your website.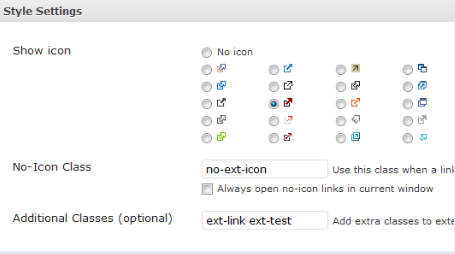 The style of your external links can be changed. Just pick and choose the icon you want shown next to your links. If you know your CSS, you can customize the looks of your links further.
WP External Links is quite useful for those of you who have a ton of external links on your website and want to gain more control over them. It saves you time managing your links. It does what it promises well.