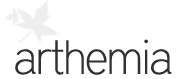 I have been around WordPress for quite some time so technically I have seen most there is to see with WordPress plugins and themes. But you'd surprised how creative some of these WordPress developers are. In fact, WordPress development is a mini industry of its own these days.
Arthemia is one of the most good looking magazine WordPress theme that I have seen. The blend of colors and fonts that are used on Arthemia makes this a very good option for people who are looking for an ready-to-use magazine style template.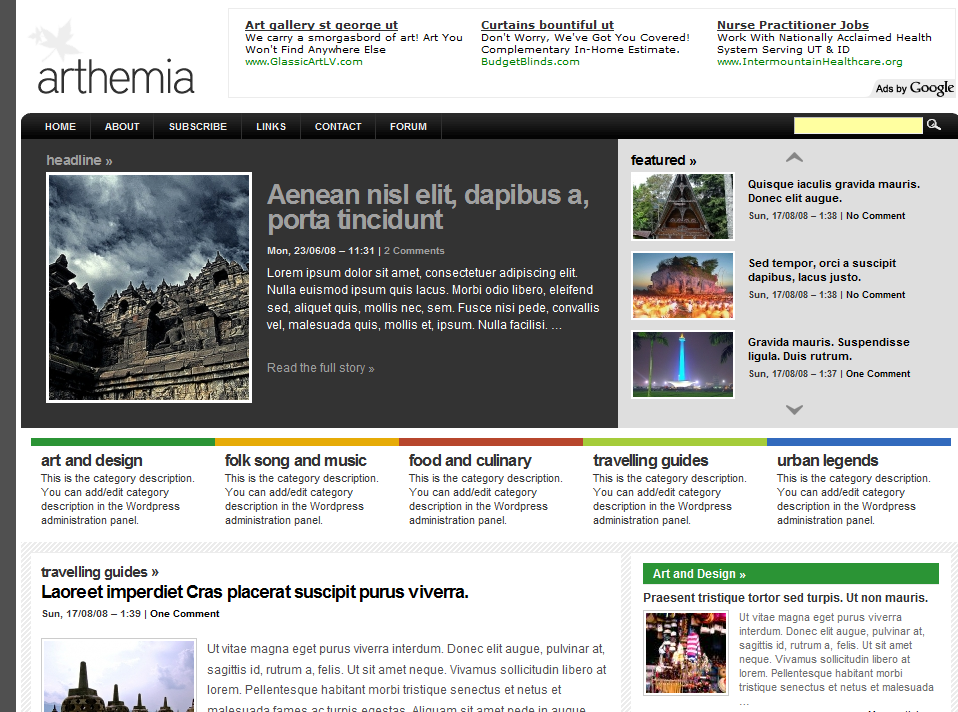 You a featured section on the top right of your theme which allows users to skim through your posts. In addition, you get to define a headline (just like any magazine does). In addition, you can show your categories in a very colorful manner. You also get a seperate section for your latest video posts and random posts at the bottom of your theme, which is useful if you are into video blogging too.
Major Features:
So you may ask. What makes Arthemia different than other magazine themes available for WordPress. The answer is really simple. Arthemia is built with user convenience in mind. The designers have made the theme so you don't have to make major changes to the PHP or XHTML code. That is a very big plus for non technical bloggers.
Feedburner & Analytics:
I have seen themes that come with feedburner integration which is very convenient. But Arthemia goes beyond that by integration Google Analytics into the theme so you can just enter your access code through the dashboard and forget it. Sure. You may say it's not a big deal. But a lot of folks have trouble getting the code implemented on their sites, so this feature is extremely useful in that regard.
Adsense & Banner Management:
You can't just blog for free and the designers understand the pain that some of us have to go through when we are stuck with themes that cannot easily fit Adsense and other type of banners. These guys make it easy by specifying a banner space at the top of the page. You can just set it and forget it.
Cross Browser Compatible:
I have tested this theme on multiple browsers and I haven't seen any major issues so far. I can't tell you how many times I have bought themes that look good on Firefox and IE, but not good enough on Safari and other browsers (you can add Google Chrome to the list). But Arthemia passes the test in that regard.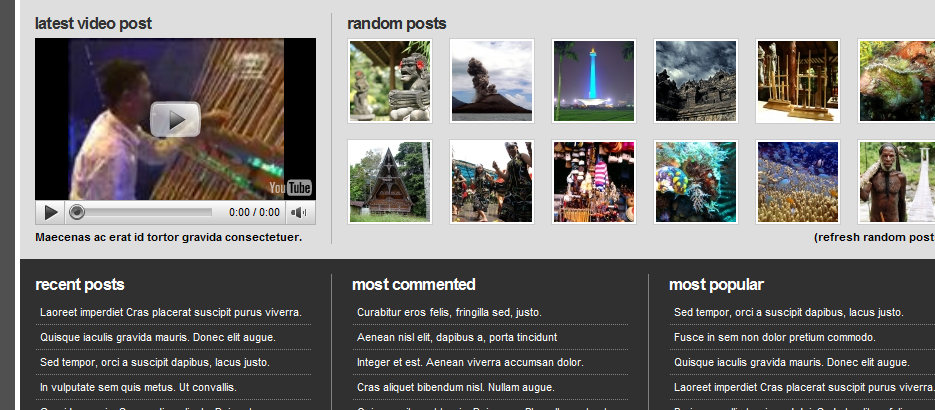 Price and Fees:
There are no support fees for this theme, so you can rest assured that your investment is guaranteed to work by the designers of this awesome theme. At the same time, the theme is offered with three different pricing tiers:
One Site License: You can use it only on one site for $70.
5-sites License: You can use this on 5 sites (for $140).
Developer Pack: Unlimited sites for $240.