WordPress is a startup owner's best friend. The platform does not cost too much to get started with (some for hosting and maintenance) and saves start-ups time and money. At the same time, there are plenty of themes available to startup owners to bring promote their products and services more effectively online. Sealight for WordPress is one of those themes. It's designed specifically for those who want to promote their online and services online (in a professional manner).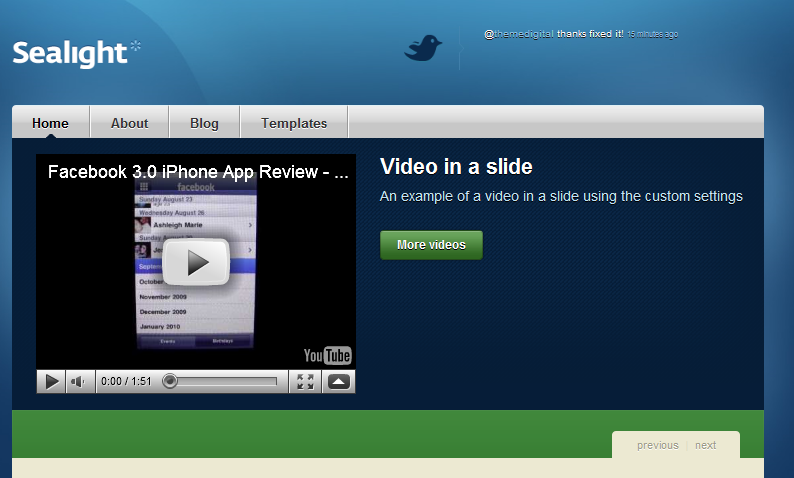 Sealight for WordPress has a decent look and feel to it. The featured slider on its front-page makes it easy to promote your products using images and even videos (as you can see in the above screen-shot). Depending on how you have customized your featured section, your visitors can go through your featured items or wait for the new items to load.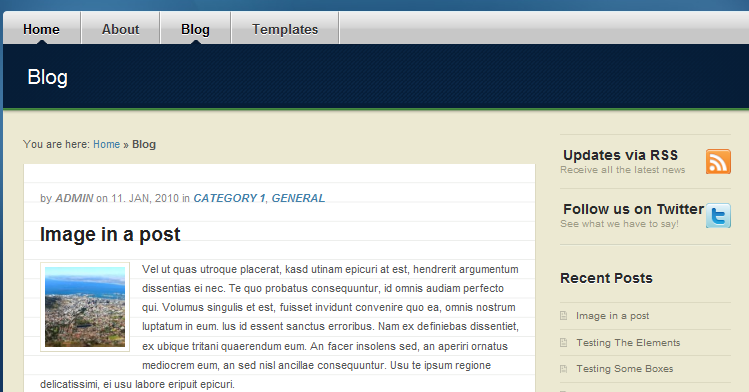 This theme has multiple templates to enable you to add the appropriate pages to your website and connect with your prospects more effectively. Sealight has infoboxes that business owners can take advantage of to share the selling points of their products with the world. Its testimonial section can be customized easily from the options page too.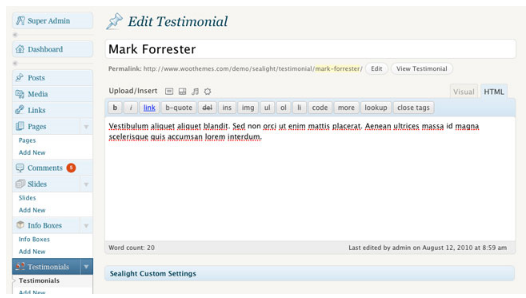 Since this theme is built upon WooFramework2, it has a ton of customization options in the back-end. For starters, you get 5 color styles to choose from. Your navigation and almost any other aspect of your website can be customized from your site's back-end too. This theme also features built-in SEO options to make your job a whole lot easier. Sealight for WordPress can be localized too.

As a business owner, you need a theme that lets you promote your products and services in a professional manner. Being able to customize your theme easily is helpful too. In those regards, Sealight for WordPress fits the bill.