Free Plug-ins
Add a Countdown Timer To WordPress with jQuery T Minus Countdown
Do you have a big product launch coming up? Maybe you are throwing a party and want to let people know how close it is. Whatever the case, you can use jQuery T Minus Countdown to add a cool looking countdown timer to your blog and promote your event more effectively. It is a sidebar widget plugin, and you won't have to write a single line of code to get it to work on your website.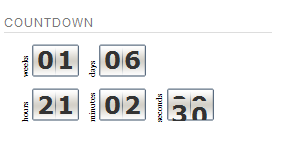 jQuery T Minus Countdown is easily customizable. You can change its title, description, end date, and everything in between. You can even add a link right above or below your counter to give your visitors the chance to check your event page.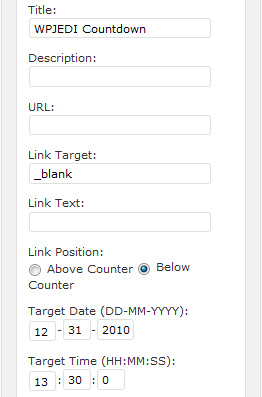 This widget gives you a lot of flexibility as far as your countdown details are concerned. It can count down your event to the second. The widget does have multiple modes for you to choose from.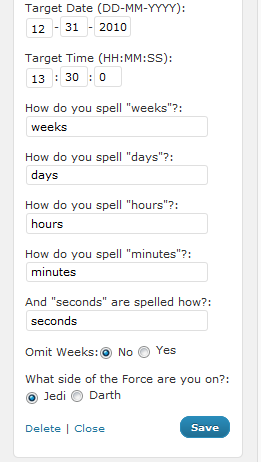 If you are looking to add a beautiful countdown timer to your website, you can't go wrong with this plugin. It's easy to use, has the looks, and does what it promises.