In the past few years, we have published a bunch of articles on how you can protect your WordPress login page against hack attacks. You can always limit login attempts, restrict page access by IP, or even hide your URL. Tracking successful and failed login attempts is not a bad idea either. Simple Login Log happens to be just the plugin you need to track login attempts of users. It lets you see who has logged on from where.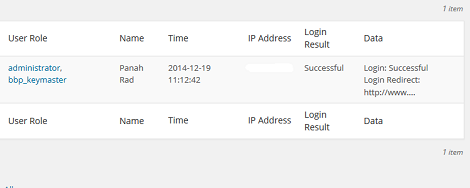 The plugin is fairly easy to use. Once you have installed it, you can choose to keep track of login attempts for a certain number of days. Optionally, webmasters can track failed attempts only when a username/password set is entered. On Users > Login Log, the plugin shows username, role, name, time, IP address, and other pertinent information for each login attempt.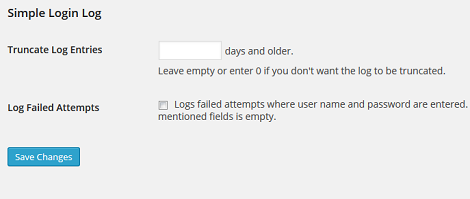 Simple Login Log is not going to make your site hack-proof, but it does let you log login attempts. It also lets you export your data in CSV format. This is a free plugin.