One of the best ways to optimize your website for your audience is by looking at what your visitors do on your website. You may have the most attractive design available on your site, but if your visitors are not taking the actions that you expect, you are missing something. WassUp is a powerful WordPress plugin that enables you to figure out what your visitors do when they spend their time on your website. It provides you with charts and a wealth of data to make sense of.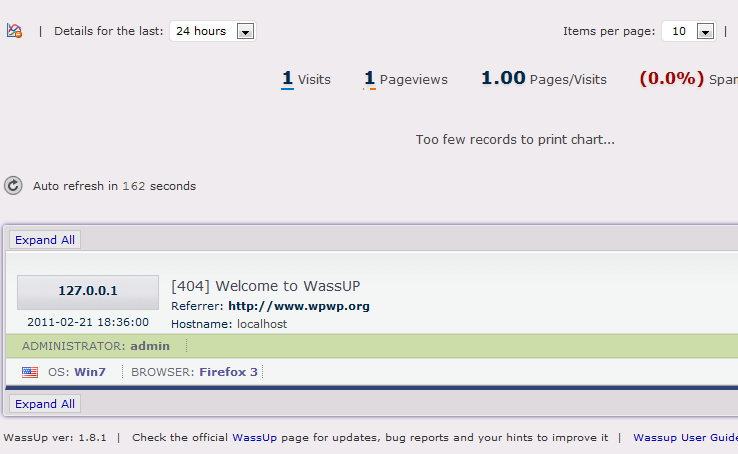 WassUp shows you your visitors IP and how they have come to your website. It also gives you information on their computer and the browser they have used to get there. You do get to see which pages your visitors have visited during their time on your site. That can not only give you ideas on how to optimize your website for conversions, it also can give you heads up about possible security holes on your website.
The user spy feature is quite powerful as it lets you keep a close eye on a certain group of your visitors (similar to Digg spy). The current visitors section demonstrates who's visiting your website at the moment. You always have the option to add WassUp to your sidebar as a widget.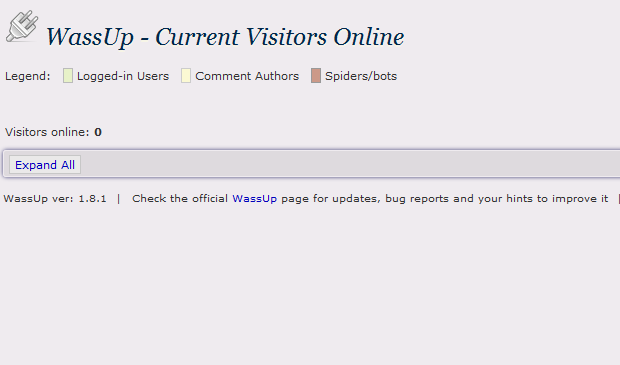 You can customize the behavior of this plugin from its options page. WassUp helps you detect and get rid of spammers. More importantly, it can detect unauthorized users' login attempts, script injection, and other exploit attempts on your website. These can be quite difficult to track down without the right plugin.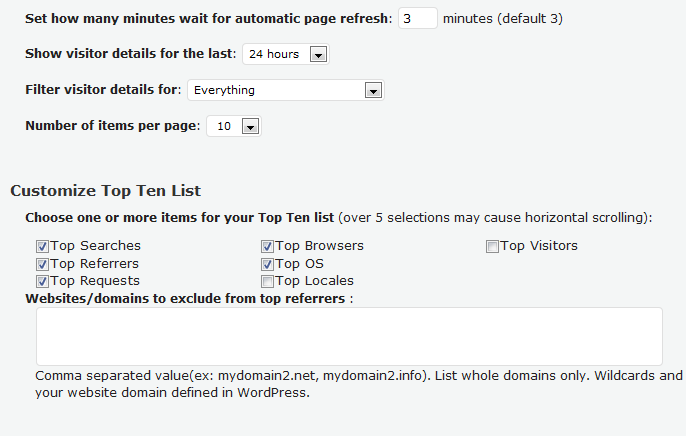 WassUp is an easy to use tool for those of you who want to track your visitors and handle spammers more effectively. It may put a bit of load on your database but could be a life saver if your site is ever compromised.