There are plenty of folks who make a living out of developing WordPress related products. If you are working with multiple clients, you want to give them an easy way to get in touch with you when they have issues. Technical Support is a cool plugin that lets you simplify the process for yourself and your clients. It adds a support system to your clients' dashboards, giving them an easy way to submit their tickets to you right away.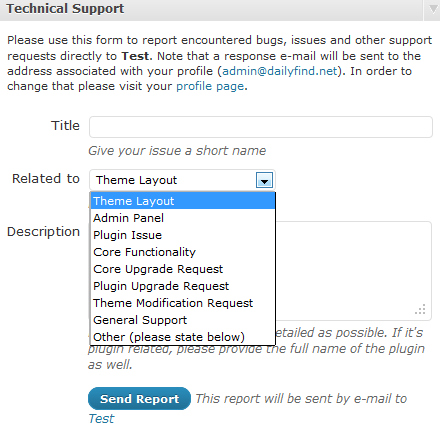 Technical Support is easy to customize too. It has an easy-to-modify settings page that lets you add topics, upload your logo, include your URL/e-mail, and much more. You can also change the e-mail template for your clients to make it easier for them to get in touch with you.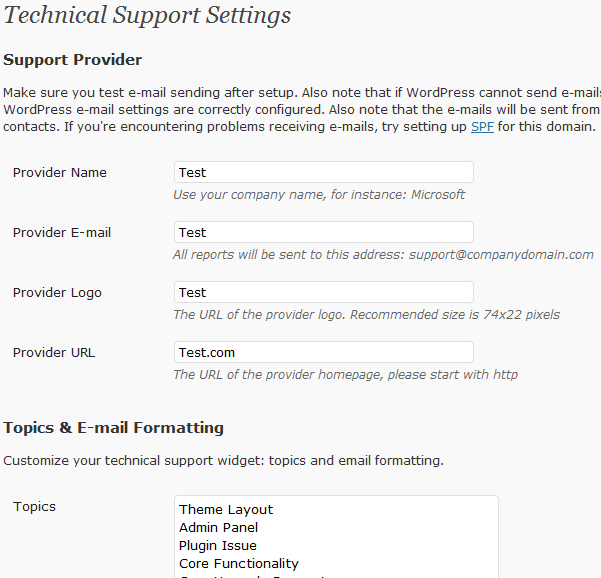 This theme offers short-tags for further customization. Here are the tags available to developers:
[title], [message], [topic], [url], [firstname], [lastname], [email]
If you are planning to use this plugin, just make sure you provide it with the right e-mail address (a separate e-mail for your clients only). Overall, a pretty decent plugin for anyone managing multiple WordPress clients.